WR Immigration has been recognized by Diversity for Social Impact™ (DSI) as Diversity Equity Inclusion Workplace™ certified.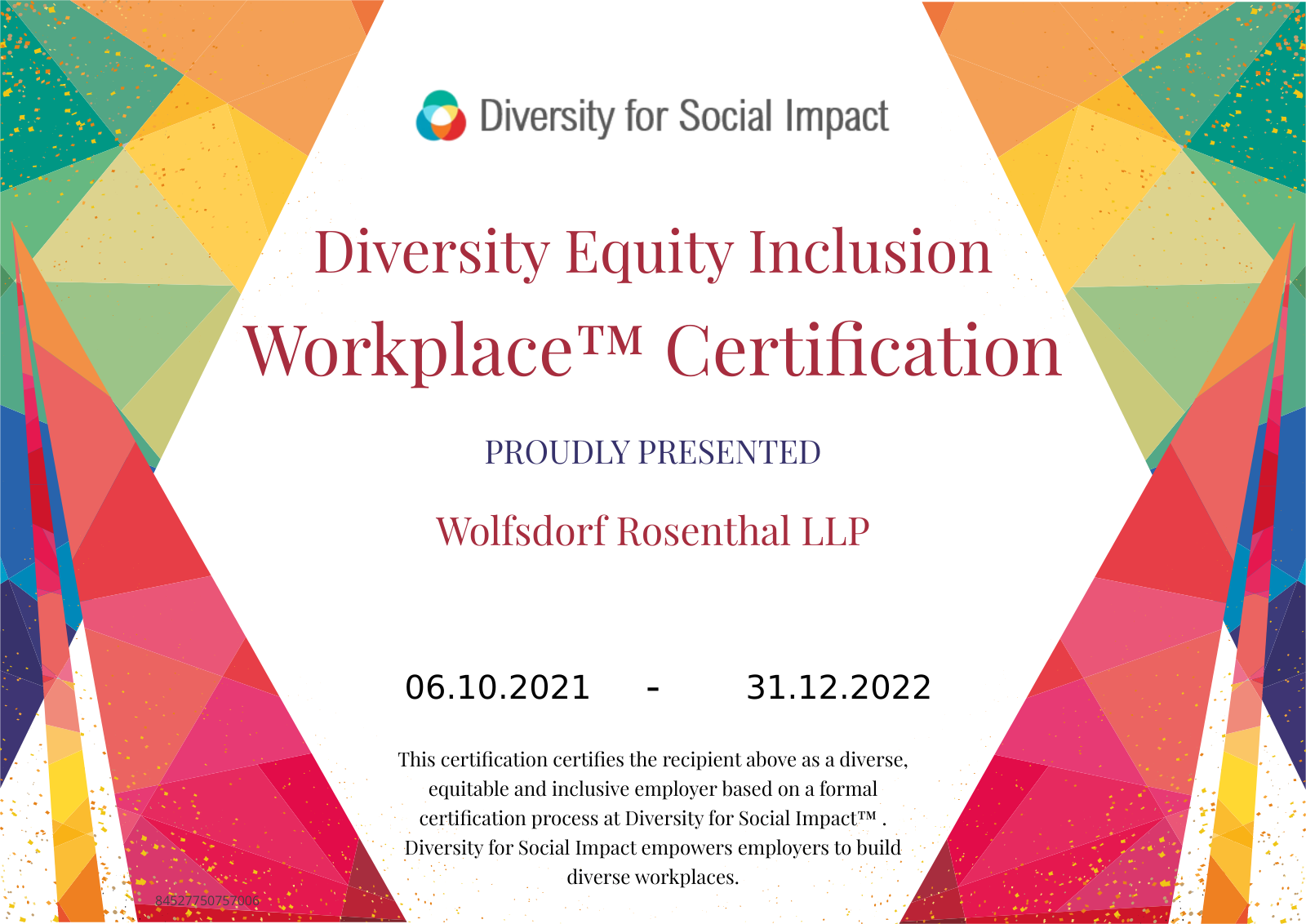 As DSI states above, "This certification certifies the recipient above as a diverse, equitable and inclusive employer based on a formal certification process at Diversity for Social Impact™. Diversity for Social Impact empowers employers to build diverse workplaces."
This comes as a welcome affirmation to the incredibly talented and diverse team that makes up WR Immigration, where we continue to lead through innovation and compassion.