The award-winning, next generation of immigration management software
Awarded as a "Trailblazer" in legal technology for 2023 by the National Law Journal, WRapid™ is a centralized, cloud-based technology and Enterprise Resource Planning solutions software for business immigration. Powered by Salesforce and driven by AI, WRapid™ empowers human resources professionals with robust analytics, reporting, budgeting, forecasting capabilities, and case processing efficiencies.
WRapidTM allows you to work efficiently to manage your entire global mobility program. With customized user profiles for HR, employees, recruiters, and managers, your entire team can access cases, review timely updates, and securely find the right information when and where needed.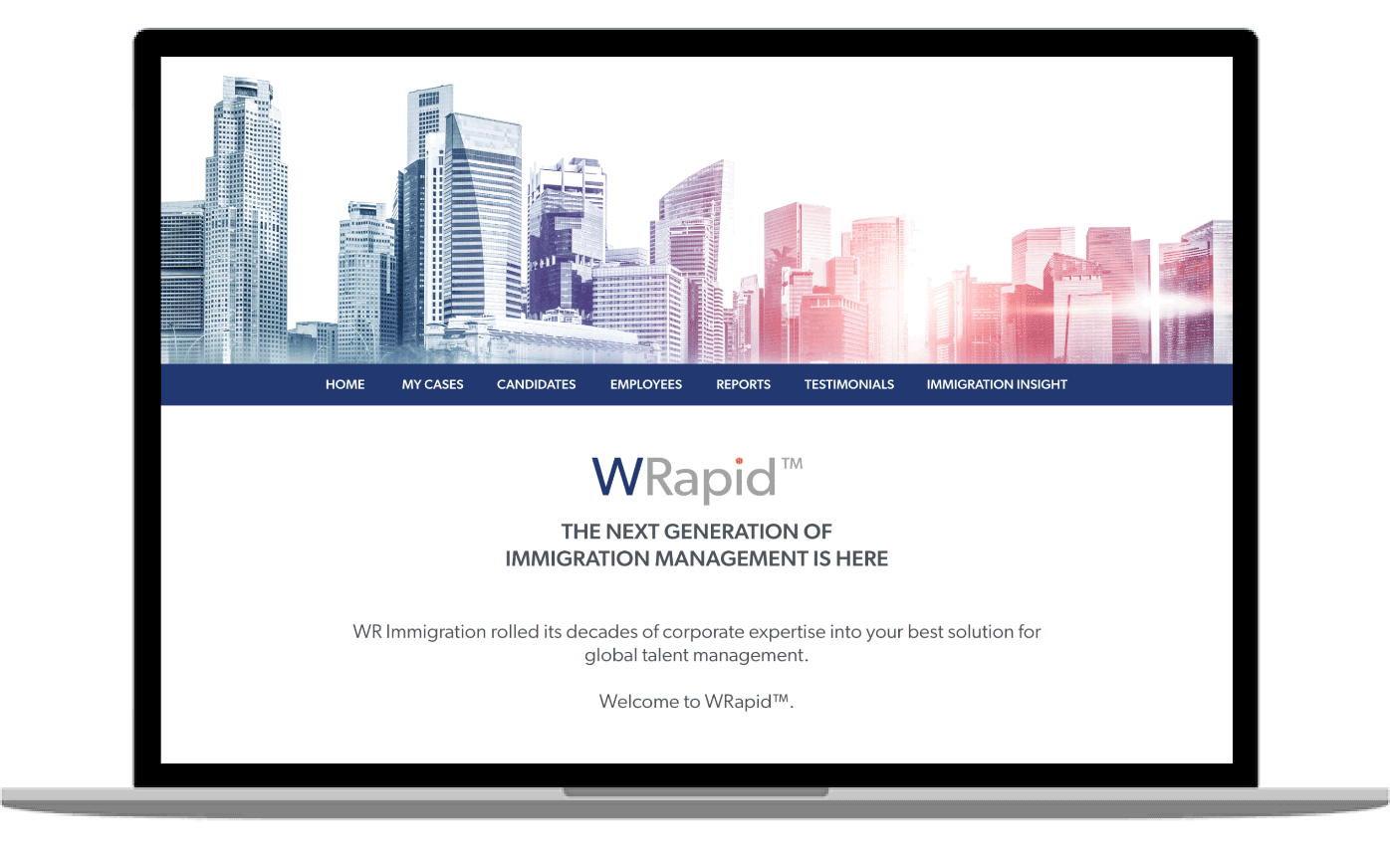 View case details and progress
Securely access and share documents
Robust reports with data visualization
Manage labor condition applications (LCA)
Request candidate assessments
What are the advantages of WRapid™?
Powerful data analytics
WRapid™'s reports provide the data you need for critical decisions and strategy. Comprehensive and visual analytics provide an overview of your entire immigration program including cases, compliance, and billing.
Artificial intelligence
WRosie, WRapid™'s artificial intelligence-based bot, reads government notices, emails, and immigration documents. Records are updated in real time with WRosie, improving data quality and saving time.
Integration
Connect your HR systems with WRapid™ to seamlessly share information. Integration saves you countless hours and ensures data accuracy. WRapid™ integrates with HR systems such as Workday, Oracle, and ADP.
Security
WRapid™ leverages industry-leading data protection through Salesforce, creating a secure, collaborative environment to exchange confidential information and documents.
Efficiency
With streamlined data collection, document generation, and automation, WRapid™ facilitates efficient, high-volume, and cost-effective case processing.
Transparency
Stakeholders can easily monitor the progress of cases in real time through WRapid™ without emails or phone calls.
Save time with WRapid™'s data sharing and automation tools.
Ease the load of repetitive tasks and the most daunting aspects of immigration management through WRapid.