We are thrilled to announce that Miki Kawashima Matrician, a Co-Managing Partner of WR's Boston office, has been elected to the position of Chair-Elect of the New England Chapter of American Immigration Lawyers Association (AILA New England) , effective June 1st, 2023. This is a significant accomplishment, and we are proud to have Miki represent WR Immigration in this prestigious role.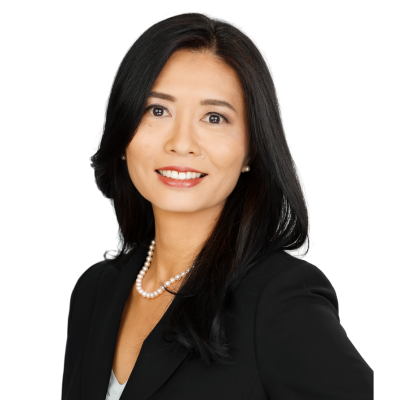 As Chair-Elect of AILA New England, Miki will play a crucial role in supporting AILA's mission to promote justice, advocate for fair and reasonable immigration law and policy, advance the quality of immigration and nationality law, and enhance the professional development of its members. Founded in 1946, AILA is a national association of more than 16,000 attorneys practicing immigration law. The New England chapter is comprised of approximately 900 members across 5 states in New England, including Massachusetts, Maine, New Hampshire, Rhode Island, and Vermont.
Together with the rest of the Executive Committee, she will oversee over 30 committees, liaise with government agencies, and collaborate with Members of Congress to further legislative initiatives. This position highlights Miki's commitment to the field of immigration law and her dedication to serving the immigrant community.
Miki has a wealth of experience in managing all aspects of employment-based immigrant and nonimmigrant cases for multinational corporations, high-tech companies, startup entities, hospitals, and nonprofit organizations. As an immigrant herself, Miki is passionate about educating clients and providing transparency regarding the complex immigration process. She believes that empowerment and a carefully considered immigration strategy are essential for her clients' success.
Miki's dedication to her clients is evident through her numerous achievements. She has been selected for inclusion in Best Lawyers in America® distinction in 2023, as well as Best Lawyers' Ones to Watch distinction for 2021 and 2022. Miki has also been recognized as a Super Lawyers Rising Star from 2013 to 2021. A native of Nara, Japan, Miki is fluent in Japanese.
Please join us in congratulating Miki Kawashima Matrician on her succession to Chair-Elect of AILA New England. We are confident that her expertise, passion, and leadership will make a significant impact on AILA and the broader immigration community.
Contact Miki to learn how she can help you, your company, and your employees' journey forward with WR Immigration.