Here at WR Immigration, we strive for the pursuit of knowledge and a cultivation of an environment of diversity and inclusion. This foundation informs every aspect of our services as immigration professionals, and we prize a dedication to these pursuits in every employee.
This Black History Month, we want to continue our learning by showcasing two prominent figures within the black immigrant community here in the United States who have made an amazing impact through their civil advocations and humanitarian efforts: Miriam Makeba and Dikembe Mutombo.
Miriam Makeba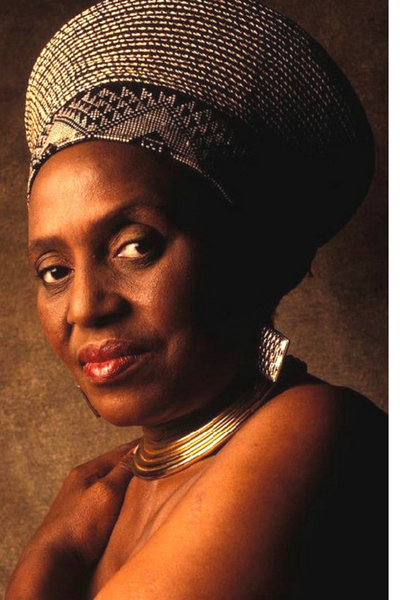 Born in Johannesburg, Union of South Africa, Zenzile Miriam Makeba was a successful singer, songwriter, and actress, and a dedicated civil activist. Singing professionally since the 1950's, Miriam performed a mixture of jazz, traditional African melodies, and Western pop music. Her brief role in "Come Back, Africa" in 1959 gave her the opportunity to travel and perform across the world to places such as Venice, London, and New York City. Miriam decided to officially move to New York and her career thrived in the U.S., winning her first Grammy award for Best Folk Recording in her 1965 album "An Evening with Belafonte/Makeba." Miriam used this success to raise awareness of the evils of Apartheid, even testifying against the South African government at the United Nations. Throughout the 60's, Makeba strengthened her involvement with a range of black-centered political movements, including the civil rights', anti-apartheid, and Black Consciousness movements. These efforts came at a high personal cost. When Miriam attempted to travel home to South Africa to attend her mother's funeral, the South African government blocked her return due to her actions against apartheid in South Africa.
Makeba received her famous "Mama Africa" nickname because of her efforts in uniting the continent of Africa through her music. Makeba was among the first African musicians to receive worldwide recognition that brought African music to a Western audience and popularized the world music and Afropop genres. She also made popular several songs critical of apartheid and became a symbol of opposition to the system. Upon her death, former South African President Nelson Mandela said that "her music inspired a powerful sense of hope in all of us."
Dikembe Mutombo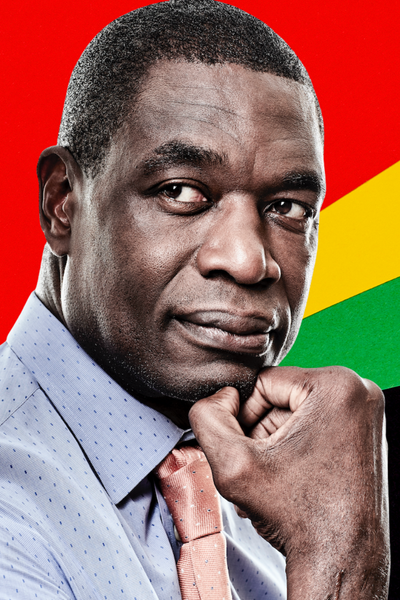 Famous NBA Hall of Famer and humanitarian Dikembe Mutombo was born in Kinshasa, Democratic Republic of the Congo, and eventually made his way to the U.S. to embark on a path centered around basketball and philanthropy. Mutombo enjoyed 18 seasons in the National Basketball Association (NBA) after beginning his career with the Georgetown Hoyas. Throughout his career he became known as one of the best defensive players and shot blockers of all time, winning four NBA Defensive Player of the Year awards. Back in 2007, he surpassed Kareem Abdul-Jabbar as the second most prolific shot blocker in NBA history. His career ended when he announced his retirement in 2009 and was added to the Naismith Memorial Basketball Hall of Fame on September 11th, 2015.
Mutombo's humanitarian work gained worldwide recognition when he established the Dikembe Mutombo Foundation to improve living conditions in his native Democratic Republic of Congo in 1997. Throughout his NBA career and beyond, he has dedicated his time to work with various charities in the United States and across the world. He created the Biamba Marie Mutombo Hospital in his homeland, paid for uniforms and expenses for the Zaire women's basketball team during the 1996 Centennial Olympic Games, is a longtime supporter of Special Olympics, and is currently a member of the Special Olympics International Board of Directors. Through his efforts, he has been recognized with many awards, such as the NBA's J. Walter Kennedy Citizenship Award. His endeavors to improve the lives of people around the globe have made him one of the most beloved figures in NBA history.
WR Immigration is proud to share the stories of these two larger-than-life black immigrants to the U.S. that have provided meaningful acts of unity and wellness. For these heroic efforts, Miriam and Dikembe have become role models not only to us all here in the U.S., but for the entire world.